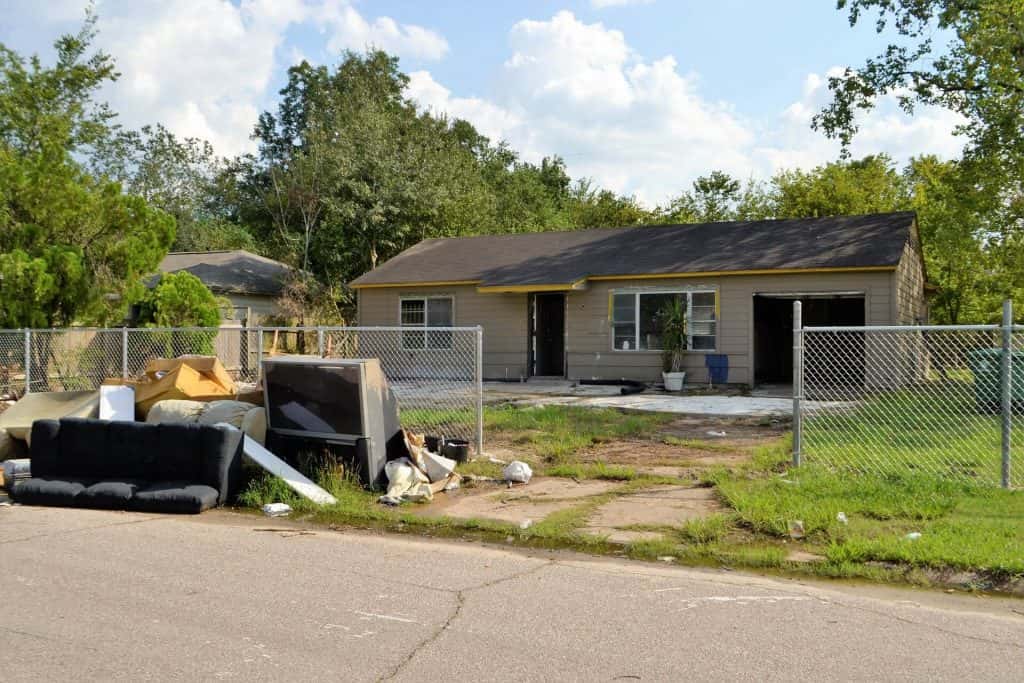 Managing Insurance Claims from Water Damage, Flood, Mold, and Mildew
There are few things worse than a Florida hurricane as it's not the only natural disaster that can befall your Florida home. When your home sustains major flood damage, your homeowner's insurance policy may fail you. This is the time for you to seek aid and counsel from the experts at Guard Your Claim.
Water and Mold: Hidden Dangers to Florida Buildings
The frequency of a Florida hurricane seems to have increased by a considerable margin within the space of the past 10 years. As a result, flood damage and other types of claims have become much more prevalent. This phenomenon has had a negative effect on Florida commercial insurance and other sectors.
Water damage caused to buildings in the wake of flooding and other types of natural disasters has been immense. Some of the fallout can include lasting water damage, leaky or missing roofs, and the severe growth of mold and mildew. Black mold is a particular menace that can cause a building to be condemned.
The worst part about water damage leftover from flooding is that a claims adjuster from your insurance company may not realize its full extent. Even the service that you have hired to restore your home in the wake of a natural disaster may not know. Water can sometimes hide in the crevices of your walls.
If this is the case, it can fester and slowly become a breeding ground for a massive explosion of bacteria or black mold. Even if your Florida residential insurance covers this, there may still be quite a bit of expense involved. And if they find a way to deny coverage, you'll be on the hook for a lot of money.
Florida Insurance Companies
The most important thing for you to keep in mind during this time is that your homeowner's insurance may be worth a lot less than you assume it to be. This is due to several reasons. Even the most reputable insurance company is in the business to take in profits via premiums. This is how they survive in business.
For building owners or associations that manage common spaces for condominiums, landscaping, fencing, and the like, water damage and flooding wreak havoc on properties.
In Florida especially, where landscaping and building maintenance are huge components in the natural upkeep of residences and commercial spaces alike, having a reputable insurance company to assist after water damage is critical.
Many policyholders are unaware that Guard Your Claim can represent them during unpleasant negotiations with the insurance company. What's more, insurance companies may have a natural aversion to paying out money when claims are filed. They will ask for all sorts of evidence to prove your claim. To make matters worse, there are also more than a few predatory insurance companies. These are firms whose sole goal is to make money and never payout.
This is the kind of thing that you aren't likely to find out until you file your claim. As soon as you do, you may get an instant denial. They may say that you waited too long to file or that you filed the wrong kind of claim. They may dispute the evidence you provided or drag their feet on processing your claim.
The goal of such a predatory insurance company is to keep you on the hook paying out premiums without ever giving you access to the benefits. They will do all in their power to take as much as they can from you. Their methods may well include legal intimidation that you will have the right to fight back against.
How Guard Your Claim Helps
Guard Your Claim can help you deal with issues related to both your Coral Gables residential insurance and Coral Gables commercial insurance policies. Our goal is to give full representation to the policyholder so that they can understand how to fight back. We have a solid record of victories over predatory insurance firms.
Our first order of business provides you with full knowledge of your insurance policy. This will help you dispute the claims made by an insurance adjuster who was working for a predatory insurance company. Armed with this knowledge, we will help you to complete, file, and press your damage claim.
Our agents have the knowledge, skills, qualifications, and experience to assist you in these matters. The mission is always to share with you our many years of collective expertise. Our philosophy is that you deserve to know and fully comprehend all of your rights as a policyholder when you file your claim.
When it comes to protecting our clients, Our Coral Gables Claim Adjuster at Guard Your Claim is second to none. We will carefully manage every aspect of your claim. This will include full representation and protection at every step of the process. Our ultimate goal will be to make sure that you get the full amount of compensation you are owed.