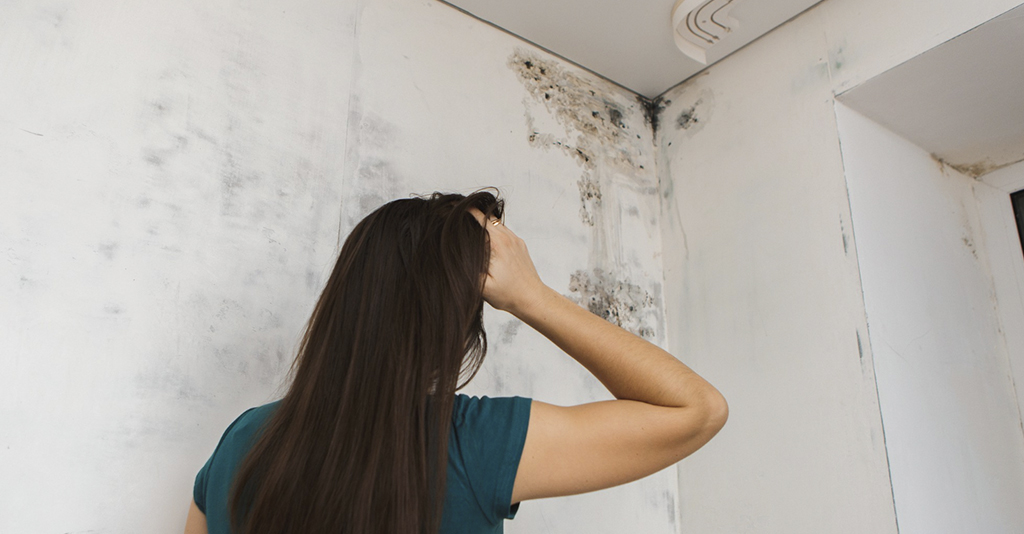 Contact Guard Your Claim for Mold Damage Claims Coral Gables, Florida
Mold contamination leads to severe damage to a specific property. It can also cause health-related issues in many people. Mold can spread a lot more quickly throughout an entire property, so it needs to be removed immediately. 
Many insurance policies come with Mold limitations or exclusions, contributing to countless Mold damage claims. This is completely wrong, and Guard Your Claim is able to help our clients obtain all the denied claims successfully. 
As the leading adjusters for Mold damage Broward, we will ensure our client receive the compensation they deserve. Our specialists will inspect to assess the cause and scope of the damage and then decide if the insurance coverage does exist.
Where must homeowners look for Mold damage?
Experts have pointed out that Mold is everywhere. It might have been present in the property even before the owners moved into the property. 
This means one will find Mold damage in Cape Coral in the garage, living area, bedroom, kitchen, and bathroom. During our inspection of several properties, we found Mold in carpeting, washing machines, walls, ceilings, upholstery, walls, and dryers.
How does the Mold damage spread across a property?
When it comes to Mold damage, it begins in the form of small spores and then starts to grow throughout a property. This is known as the "stack effect." 
After conducting some research, we have found out that the stack effect takes place when the warm air from the inside of the property leaves from the attic and the upper levels. Since it occurs through the air from the lower section that goes upwards, it creates a vacuum. 
This "vacuum" gathers all the odor, dust mites, humidity, and Mold spores with it that spreads all the sections of a home.
What can happen when Mold damage is not removed?
Even though the Mold damage in Fort Myers can cause severe problems with structure and other areas of the home. But at times, when one cannot get rid of the Mold from their property, the following things can happen: 
The Mold will cover more than 3 ft by 3ft.
Molds that build up after flood waters get contaminated with sewage water or hazardous waste.
Individuals will find Mold damage in Miami in air conditioning, ventilation, and heating systems. The majority of homeowners do not possess the tools to get rid of the Mold on their own from the HVAC systems for which the Mold builds instantly. 
One's property will experience Mold damage when he/she does not get them removed by a professional who has the skills and equipment to eliminate them.
Mold on wooden walls or furniture cannot be replaced or removed.
Not removing the Mold from the property can worsen existing medical conditions like an immune system disorder, environmental allergies, or asthma.
When people do not get rid of Mold from their property, they will start to experience symptoms of Mold-related health conditions, such as:
Chronic sinus infection
Sore throat 
Migraines
Wheezing
Shortness of breath 
Runny nose 
Coughing 
Sneezing
Guard Your Claim advise all our clients and other homeowners to terminate the Mold from their property without fail. That way, they can reduce Mold damage and keep themselves and their loved ones healthy. 
Things to know about the insurance coverage on Mold damage 
Home insurance policies would not cover mildew or Mold damage in Miami unless it took place because of a covered peril. These policies do not pay for maintenance as well because the insurance company believes the homeowners could've prevented the damage. 
We have also encountered several insurance agencies that have gotten tired of the "Mold-related damages" that they straightaway tell the policyholders that they don't cover for it. That's why we always advise our clients to go through their insurance policies. 
When the policy does not have coverage for Mold damage Orlando, but one needs it, there are many policies that come with the "buy back" option for Mold claims. 
These buy-back policies work when one gets to pay more funds to receive a specific amount for Mold-related damages. Individuals are just providing more funds to the insurance agency for Mold coverage.
Why call us in for the Mold damage claims?
As one of the leading insurance claims for Tampa and Mold damage Tampa, we are aware of the scope and how to effectively engage all insurance agencies. They will try to avoid liability for our client's claims and will provide nothing for Mold-related damages. 
Otherwise, the insurance agency will provide policyholders with a small amount. But we will make sure that not happen. Our objective is to help our clients receive accurate and solid compensation for Mold damage. 
We do possess the understanding, knowledge, and experience on how to proceed with the Mold damage claim settlement and have been extremely successful in doing so. Our squad of specialists will take care of the work on behalf of our clients. 
Guard Your Claim are highly responsive, skilled, and fast. We get the work on time and ensure there is no delay during it. Our team will conduct the inspection, prepare the report, make estimation, and submit it to the insurance agency. Call us today to take up our services!